Aerial Yoga Teacher Training
Industry Leading Aerial Yoga Teacher Virtual and Live Training Courses – Courses Start June & August 2021
The CreativeBodyFlow by Renae Stevens Aerial Yoga Teacher Training fills a void in aerial hammock education providing a more in-depth approach that is adaptable to both fitness and clinical settings.
The CreativeBodyFlow Aerial Yoga Teacher Education Pathway
You will leave this training confident to safely deliver aerial yoga hammock sessions that are therapeutic for both body and mind! Learn how to apply the biomechanics of aerial movement and neurobiological understanding to delve deep into flow-state, invite new experiences of free movement and use gravity to improve your training advantage
50HR AERIAL ESSENTIALS COURSE
Take your first step to becoming an aerial yoga hammock teacher with our 50HR Aerial Essentials program. Here, you will learn to master the air!
✔️ Apply the principles of movement and aerial yoga hammock technique
✔️ Employ biomechanical cuing methods
✔️ Deliver effective facilitation skills in over 60 aerial hammock exercises
150HR POSTGRADUATE IN AERIAL YOGA THERAPEUTICS
Deepen your awareness of the therapeutic application of the aerial yoga hammock in our 150HR Postgraduate in Aerial Yoga Therapeutics program. This program will give you an informed theoretical basis and practical knowledge to develop your ability to:
✔️ Program safe group classes
✔️ Address individual client needs
✔️ Assist special populations
This course will also step you through the keys to business success in setting-up your aerial services and in expanding your revenue streams.
Who are these Aerial Courses Suitable for?
This CreativeBodyFlow Aerial Yoga Training is appropriate for those health professionals that are looking to adapt their existing scope of practice, whilst introducing effective new services and revenue streams. It is also appropriate for the instructor or personal trainer who is working in a yoga or fitness studio that is looking to introduce safe & accessible exercises in the aerial yoga hammock.
These courses are for you if you are…
A group movement instructor…
Wanting to diversify your tool kit to be able to deliver one-on-one sessions and group classes
A personal trainer…
Wanting to diversify your tool kit and add both injury prevention and recovery frameworks into your services
A physical health professional…
With a desire to help your clients recover from chronic pain with a modality that expands beyond addressing physical mechanics alone and offers tools for emotional regulation and reducing fear reactivity.
A Mental Health Professional…
Seeking to support your clients to integrate mind with body and creative process to heal and grow from psychological wounds and restrictive beliefs.
Ready to Fly? Become an Aerial Yoga Teacher with Aerial Essentials
Aerial Essentials 50HR Course will equip instructors/teachers with comprehensive instructional, theoretical and practical knowledge for delivering over 60 exercises. Instructors will leave competent and confident to deliver effective group classes. The training is comprised of 40hrs of practical training (delivered live and interactive live-streamed) and a preliminary 10 hours online theoretical training covering the following topics:
✔️ History of inversion therapy
✔️ Technique principles
✔️ Aerial hammock methodology
✔️ Equipment safety
✔️ Therapeutic movement, mindfulness and breath
✔️ Biomechanical cueing and program design for beginner to advanced movers
JUNE COURSE IN-STUDIO SOLD OUT – WAITLIST HERE
(Last Online Spots Available)
AUGUST COURSE DATES
Online Theory Enrolment: August 21, 2021
Practical Dates: Sept 18/19 & Sept 25/26 (Bend + Fly Studio Brisbane OR Live Streamed) + Oct 16 (Live-Streamed Assessment)
Become an Aerial Therapist & Unlock the Hammock's Therapeutic Qualities with Aerial Yoga Therapeutics
For students who have completed Aerials Essentials, or for those who are already qualified aerial hammock instructors, you may continue professional development in the Aerial Yoga Therapeutics 150hr Postgraduate Program. This program is delivered over 150hrs via online theory and via live/interactive live-streamed practical.
Learn how to harness the key therapeutic benefits of the aerial hammock to:
✔️ Enhance sensory integration and movement re-education
✔️ Develop mind-body awareness
✔️ Facilitate freedom in 3-dimensional movement
✔️ Alleviate visceral and joint compression
✔️ Apply Gravity-assisted mobility and Gravity-resisted strengthening techniques
✔️ Allow controlled spinal traction and suspension
✔️ Condition and improve function of respiration
✔️ Invite elongation and grace in motion
✔️ Aid parasympathetic functioning and sleep
This professional development course is for students who have completed Aerials Essentials, or for those who are already qualified aerial hammock instructors. This program is delivered over 150hr via online theory and via live/interactive live-streamed practical training in the following specialty modules:
MODULE 1. Program Design and Exercise Variables
MODULE 2. Instructor Development
MODULE 3. Special Populations 1: Women's Health & Neurodiverse Children
MODULE 4. Special Populations 2: Injury Rehabilitation and Pain Management
MODULE 5. Special Populations 3: Trauma, Anxiety, Depression and Sleep disorders
MODULE 6. Keys to Success 1: Step-by-step guide for integrating the aerial hammock modality into your business
MODULE 7. Keys to Success 2: Step-by-step guide for operational automation, sales systems and team management
Starts November 2021
"There was so much invaluable learnings about the human mind and body! I feel forever grateful to Renae's influence and teachings!"
— Rachael Gibson, Aerial Teacher/Therapist
Personal Trainer Testimonial - Maggie Vukovic
"I really feel this course took me to a new level of knowledge, experience and quality in my PT business along with creating a new chapter of my professional career of using the hammock as a recovery/therapeutic apparatus. I found the 150HR Course very well designed, included different level of exercises and its progressions. It was also useful for anyone who is interested in helping people move better, improve posture, wellbeing and overall health habits. It definitely help me improve my delivery of training to clients during one on one and group training sessions."
Maggie Vukovic, Contracting Personal Training & Pilates Instructor, Brisbane QLD
Practicioner Testimonial - Anke Wagner
"Thank you for this beautiful & enriching course. With your professionalism and eye for detail you have set the benchmark for online learning in the Yoga/Pilates/ Fitness world!
The course not only teaches you exercises in a therapeutic format, it also educates you in a lot of other areas like anatomy, biomechanics, Yoga and Pilates as well. The rehab and remedial repertoire in the hammock gave me more ideas, skills and confidence to work with a new range of clients who are normally not on my scope of practice."
Anke Wagner – Pilates Practitioner, Rowville VIC
Studio Owner Testimonial - Catherine Nicolas
"The 150HR course has been a wonderfully enriching and enlightening journey into the world of aerial yoga for therapeutic application. Both fascinating and practical, Renae has created a comprehensive course which has equipped me with the skills to literally add a new dimension to my 1:1 Pilates and Aerial Yoga teaching. The value of the hammock in a therapeutic setting is enormous for working with both injuries and conditions, and for addressing mental health and trauma informed practice. Renae brings an incredible depth of knowledge and experience together with her calm and Centered delivery to inspire and educate.
I recommend this course for studio instructors working 1:1 with clients, and to other practitioners seeking to add a new skill set to their practice. Renae is inspiring and the course is beautifully put together so that it's interesting, the pace is great and the learning is enjoyable."
Catherine Nicolas – Owner of Embody Pilates, Castlemaine VIC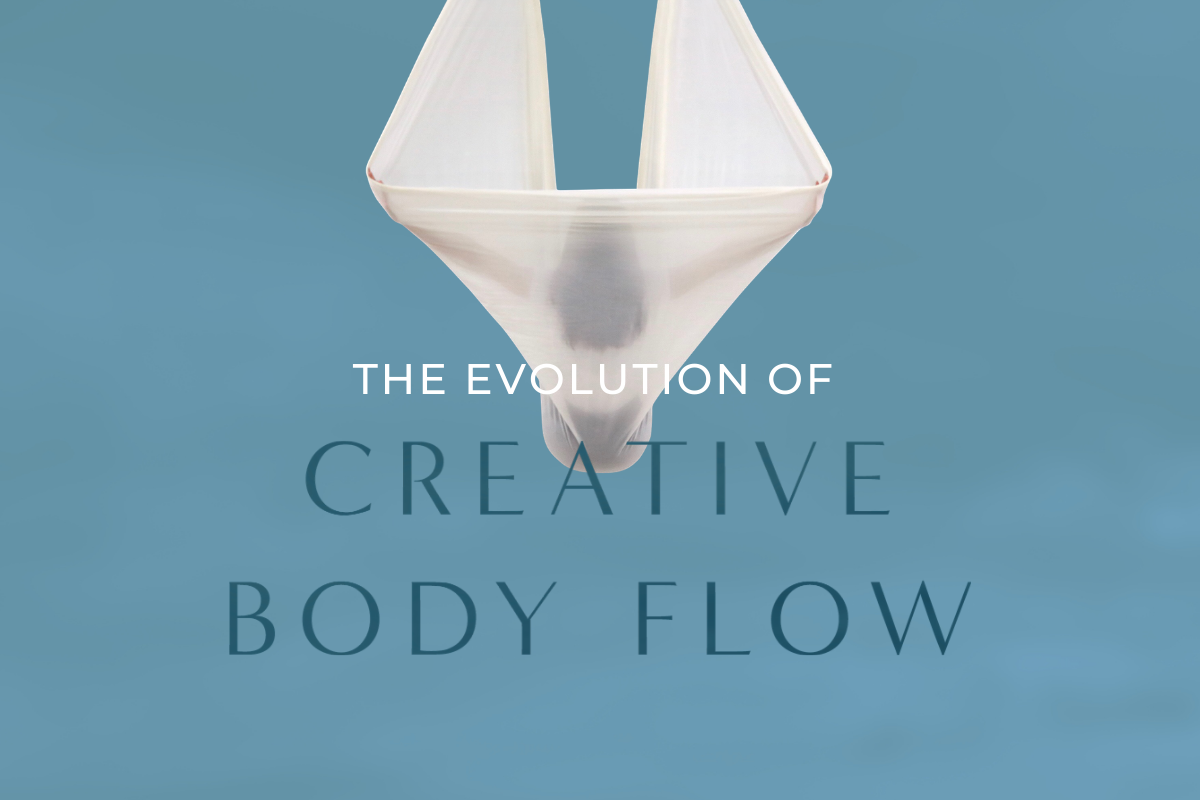 The Evolution of CreativeBodyFlow & Aerial Yoga Therapeutics
Renae Stevens, founder of CreativeBodyFlow, has been a pioneer in bringing aerial yoga hammock education to Australia and New Zealand. This journey in aerial yoga education started in 2010 when Renae travelled to NYC to be trained by the creator of the aerial hammock, Christopher Harrison. In 2011, she was appointed a principal educator for AntiGravity® and became instrumental in bringing the modality to Australia and NZ.
In 2012, Renae conducted a Master Research with the University of QLD investigating the therapeutic benefits of the aerial hammock. This research went on to inspire many innovative practitioners to explore the clinical capacity of the aerial hammock further in diverse areas such as trauma recovery, cancer recovery, rehabilitation, disability and developmental disorders.
Renae went on to collaborate her findings on Aerial therapeutics, working with leading practitioners such as Physiotherapist and senior educator, Audrey Ng and Physiotherapist and International Yoga Presenter, Simon Borg-Olivier.
In 2015, Renae hosted the first Australian and NZ Aerial instructor conference aimed at bringing clinicians and instructors together to share their findings and forge a new path for the aerial hammock in innovative health and wellness practice.
Around this time, Renae developed a multi-modal approach termed CreativeBodyFlow which integrates the therapeutic use of creativity, mindful movement and flow-state experiences. This approach merges expressive therapy, yogic sciences, biomechanical and neurobiological understandings.
READ MORE ABOUT AERIAL YOGA THERAPEUTICS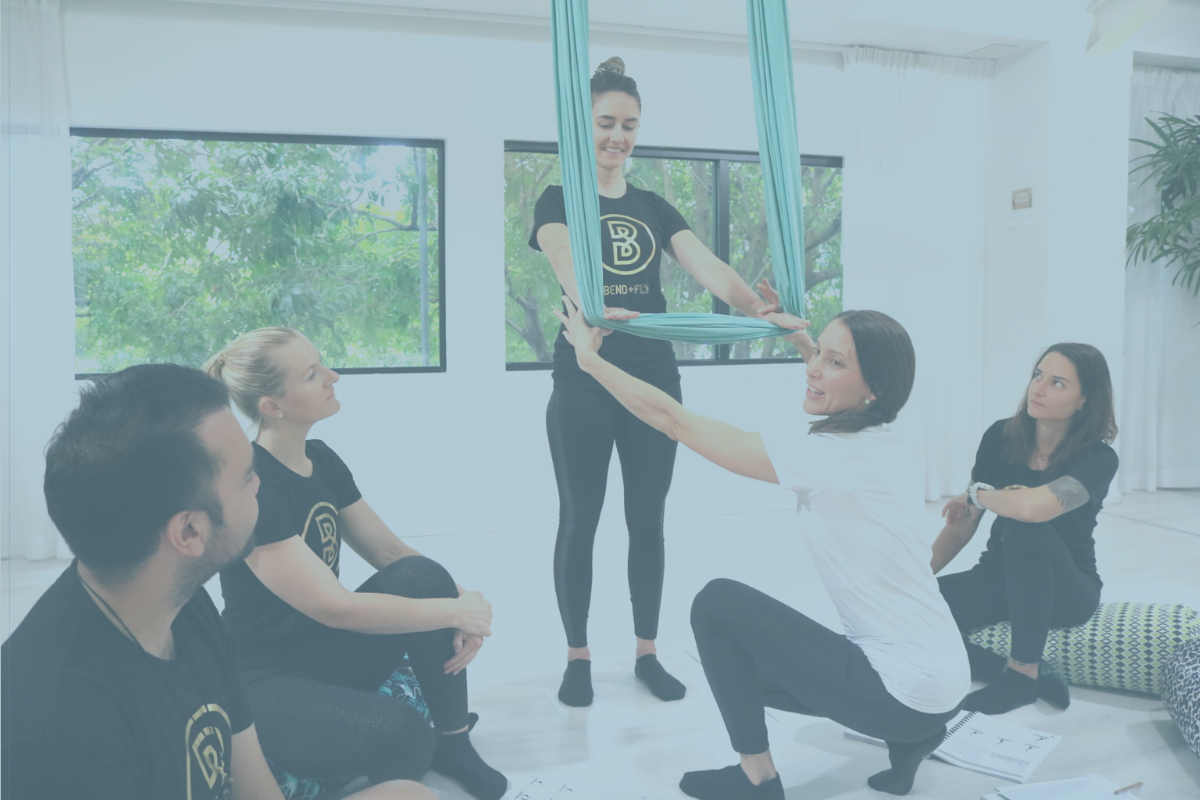 CreativeBodyFlow Aerial Yoga Education - An Informed Approach
Over the last 10 years Renae has had the opportunity to work with clients in the hammock in both clinical settings, fitness centres and yoga studios, and found there are outstandingly positive outcomes when the knowledge of from mental health, physical rehabilitation and fitness are integrated. Aerial Essentials and Aerial Yoga Therapeutics Teacher Training aims to educate the instructor or practitioner in this informed approach.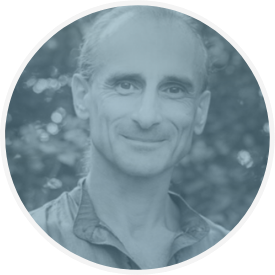 Clinical Testimonial - Simon Borg-Olivier
"In my experience the tractioning effect can be useful for the rehabilitation of a number of musculoskeletal problems, including but not limited to lower back problems, neck problems, shoulder problems and hip problems. In addition, the aerial hammock technique gives the possibility to use gravity to change blood flows giving it the potential to treat a number of medical conditions. Based on my years of clinical experience, I strongly believe that physiotherapists could benefit greatly by learning how to use the aerial hammock approach."
Simon Borg-Olivier, Physiotherapist and International Yoga Presenter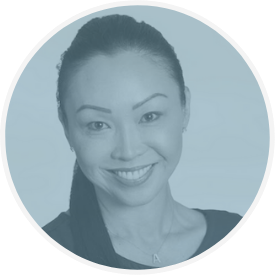 Clinical Testimonial - Audrey Ng
"Through my first-hand experience in my clinic, working with both rehabilitation and fitness clientele, I have seen the aerial hammock technique used as a valuable tool in rehabilitation, exercise therapy and fitness… I love and am a firm believer in the application of the aerial hammock technique in my own body and that of my clients."
Audrey Ng, Principal Physiotherapist Performance Pilates & Physiotherapy, Perth WA
FAQs
---
What is the aerial hammock?
The Aerial hammock is a soft, yet incredibly strong apparatus rigged from two points. It offers diverse experiences of gravity-assisted and gravity-resisted experiences in 3-dimensional space.
This hammock is soft and designed to adapt to the body's shape, mimicking the movement of fascia and skin.
It allows for the experience of freedom in motion, uniquely different from any normal gravity experience, you can fly, float and be in supportive positions of suspension.
Who is this training for?
This training is appropriate for:
New to instructing – those beginning their education and wishing to specialise in the aerial hammock or simply for personal growth
Experienced Pilates, yoga or fitness instructors wishing to diversify to include aerial hammock
Health professionals wishing to harness the therapeutic power of the aerial hammock in their existing scope of clinical practice
Do I need a prerequisite of other aerial trainings or movement experience?
50hr Aerial Essentials – No prior experience with the aerial hammock apparatus or any other movement modality is required
150hr Aerial Yoga Therapeutics – Aerials Essential 50HR Course is a pre-requisite or equivalent aerial hammock certification
What sort of work will I be able to do after completing the 50hr Aerial Essentials Course?
This course will qualify you to instruct the aerial hammock exercise curriculum and progressions as outlined in the Aerial Essentials course manual. You may choose to deliver group sessions in diverse settings such as:
Private Practice at your personal residence
On-site private practice at your client's residence
Commercial Yoga studios
Fitness centres
Community centres
Aquatic and sports facilities
Clinical and health care settings
School settings
Day spas and retreat centres
Public out-door areas and events (e.g., Local council-supported outdoor health and fitness activities, festival grounds and convention centres)
What sort of work will I be able to do after completing the 150hr Postgraduate course?
This course will prepare you to stand above the rest in your skill level of program design and quality of technical delivery in group sessions. It will also give you a complete therapeutic toolbox of appropriate exercises for safely implementing the aerial hammock modality with diverse special populations such as:
Women's Health
Children
Elderly
Injury rehabilitation
Mental health and trauma
When working with special populations and addressing more complex individual needs with aerial hammock applications, it is imperative to work within the scope of your existing expertise and qualifications, and/or with the guidance and collaboration of another appropriate specialised health professional. This course assist building your clinical language, background knowledge and awareness of professional procedures to establish a successful referral network.
How will this education complement existing qualifications?
This education will complement your existing Yoga, Aerial or fitness certifications, or your health professional qualifications, by developing new speciality instructor skills in applying the unique therapeutic aspects of the aerial hammock.
This may be delivered as a complete separate speciality service, or as an integrated modality within your current speciality. For example, as a Personal Trainer or yoga instructor you may incorporate the aerial hammock benefits of joint and visceral decompression and circulatory promotion to improve your clients' performance and recovery.
As a mental health professional, you may incorporate the aerial benefits of increased awareness of the sensory body and breath awareness to promote mindfulness, reduce stress and alleviate anxiety.
Why is the CreativeBodyFlow approach important in health and fitness now?
The CreativeBodyFlow approach which promotes the belief that 'fitness should be therapeutic' and offer a path toward enhancing mental and physical well-being. This recovery approach to health and fitness is becoming more and more important in many developed countries where sedentary work lives, high stress loads and exposure to interpersonal trauma are significantly impacting health and quality of life. In Australia it is estimated that approximately:
1 in 6 people experience back problems.
1 in 5 Australians over the age of 40 reported having chronic pain conditions.
45% of Australians will also experience mental illness in their lifetime.
50% of Australians will experience interpersonal trauma or a traumatic event in their lifetime.
The CreativeBodyFlow approach advocates that 'Safe Instruction' in the aerial hammock requires teachers to be informed from both a mental and physical recovery perspective to truly support their clients' safety, health and well-being.
What evidence is there to support the use of the aerial hammock for Mental Health?
The fundamental understanding behind using body-orientated therapies is that from birth onwards all experience is embodied. Past experience can be recognised in present physiological states and re-enacted in actions such as breath, gestures, sensory perception, movement, emotion and thought.
From this understanding, remembering or speaking of the trauma may not be required in the process of recovery as one can work directly with self-awareness and self-regulation to reduce symptoms and learn new ways being in their body and in the world (Rothschild 2000).
Multi-modal interventions, such as the aerial hammock, that integrate the brain, body, senses and creative expression are proving to be successful in trauma therapy and supported by emerging neuroscience research (Van der Kolk, 1994; Van der Kolk, MacFarlane & Weisaeth, 1996; Malchiodi, 2008; Carey, 2006). The aerial hammock opens opportunities to establish trust, which is considered essential in safe trauma treatment, and limits the dangers of re-traumatization (Friedman 1996; Friedman et al. 2010).
This modality is also effective cross-culturally and is often experienced as a relaxing, non- threatening activity by adults and children.
What evidence is there to support the use of the aerial hammock for Pain Management?
The benefits of inversion therapy, sensory motor learning and the significance of proprioception have been previously documented in research on chronic back pain (Kim et. al, 2013; Tong et. al, 2017). Leading experts in pain management suggest the direction for innovation in pain interventions require methods that address both mind and body processes (Mostagi et al., 2015; Chou et al., 2017).
Aerial Therapeutic interventions are currently being adapted into exercise rehabilitation by physiotherapists in Australia and New Zealand with promising results with low back pain and other pathologies (Performance Pilates & Physiotherapy, 2017; UprightCare, 2017).
Who will benefit most from this education?
Lovers of movement, aerial yoga and somatic experiences. Whether  you are new to aerial or an advanced aerial yogi you will personally benefit from the skills and knowledge obtained from this education.
Physical health professionals, exercise physiologist and movement instructors seeking to understand the therapeutic qualities of the aerial hammock apparatus and learn informed and sensitive approaches.
Mental health professionals and occupational therapists interested in integrating a somatic modality into their practice to assist clients with sensory information processing and the development of self-regulation.
What type of person would be attracted to this education?
✔️ This program would attract passionate men and women who seek to be inspirational advocates for health.
✔️ They seek to work in a holistic way with their clients and offer innovative, creative and effective ways to develop to their client's full potential.
✔️ They prioritise safety above all else, yet never lose sight of the opportunity to celebrate the joy of free, mindful movement.
✔️ They uphold a reverence for the body, and to teach their clients to be sensitive to natural recovery cycles.
✔️ They know when it is appropriate to add challenge and when it is not.
✔️ They know every moment, and every meeting with a client is a valuable opportunity for both instructor and student have the possibility to grow.
How will the postgraduate course complement existing remedial therapy qualifications?
This course will complement existing skills of the remedial or complimentary therapist to integrate a safe, gentle movement modality into the existing offerings your clients enjoy with you. This can provide your clients with a way to be empowered in an active way to manage their condition and improve recovery outcomes.
Do you sell Aerial Hammocks and Hardware?
Yes we sell genuine studio quality and load tested aerial hammocks and accessories. We can equip you either as an individual or studio.
Is Aerial rigging available in any environment?
Yes. Through the use of a ceiling mounted rigging, portable rigs or outdoor structures – installing an aerial set-up is possible in almost every situation.
Your choice of rigging will depend on living or commercial leasing arrangements and financial considerations.
Do you provide guidance for setting up hammock rigging?
Yes we will offer guidance. Within the 150HR Course information on different types of rigging is provided.
What is the refund and reschedule policy?
This course can be rescheduled, cancelled and refundable up to 14 days from the start of the enrolment dates.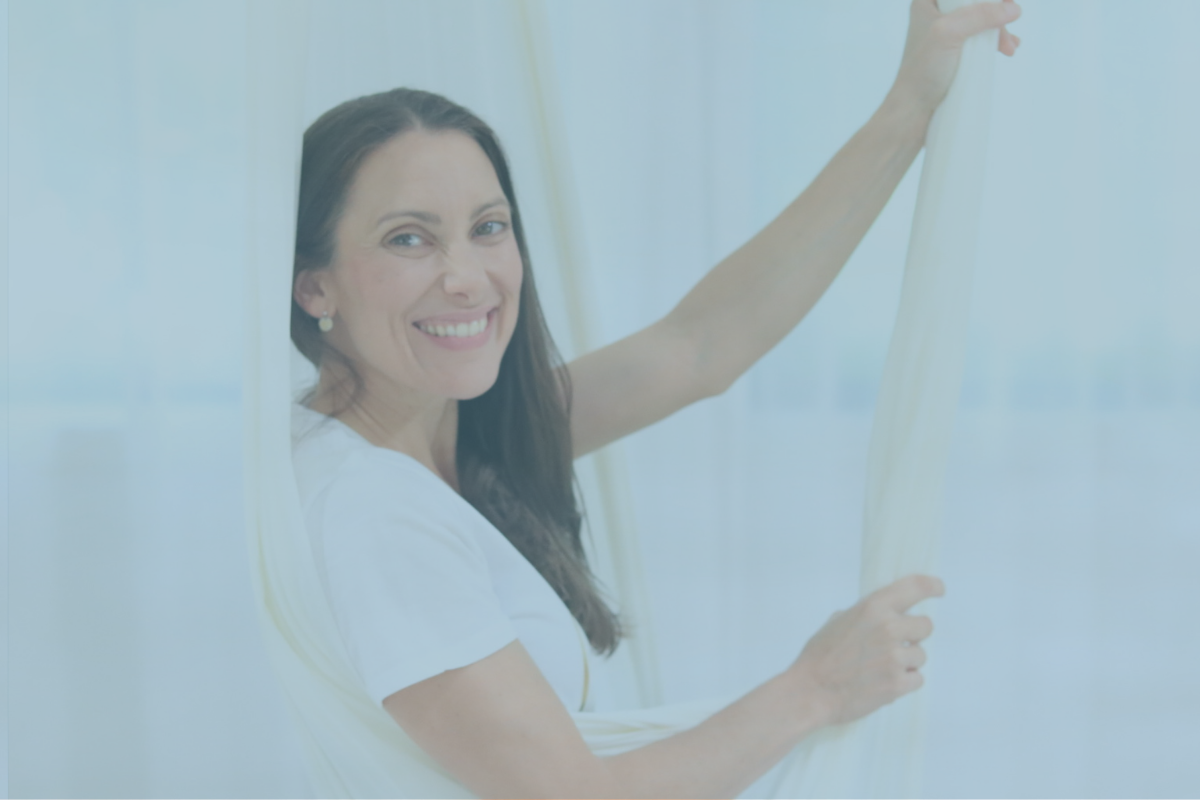 About Course Presenter - Renae Stevens
Renae Stevens Qualifications:
Polestar Studio Rehab Instructor
AntiGravity® Master Instructor
Franklin Method Educator
Yoga Australia Registered Senior Yoga Teacher
Registered Yoga Therapist
Registered Mental Health professional (Art Therapy)
Renae holds a master's degree in Mental Health and is a registered Art Therapist experienced in trauma recovery. Renae is recognised by Yoga Australia as a Senior Yoga Teacher with 20 years of teaching experience. Her foundational years of study involved completing a full-time 3 year training specialised in Yoga Therapy at the Yoga Arts Academy in Melbourne, Circus Arts training in Beijing and Physiotherapy foundation studies in anatomy and physiology at the University of Queensland.
Renae has continued to diversify her skills in the movement healing arts over the last decade and is also certified as an AntiGravity® Master Instructor, Polestar Pilates Studio Rehab instructor and Franklin Method Movement Educator.
Renae is a passionate advocate on the benefits of a multimodal therapeutic approach combining the creative and movement arts therapies and seeks to share these powerful tools with those interested in healing themselves and others.
DISCUSS COURSES W/RENAE VIA ZOOM Q+A
Get a Bonus Hammock Kit Valued at $299
Be one of the next 5 to enrol in the 200HR Course and receive a bonus Studio Quality Aerial Hammock & Accessories (daisy chains and carabiners) valued at $299.
These hammocks are 40 denier tricot nylon as used at Bend + Fly and are superior in quality to other hammocks, rated and tested for dynamic loading to over 300KG. These hammocks are made from the best quality aerial material that is unique in the way it provides one-way stretch (sideways stretch but not downwards). This stretchability gives this hammock a more natural feel to the contours and movement of your body – something inferior hammocks cannot achieve (most are too stretchy and cannot invert with confidence). This hammock is the most effective apparatus to practice aerial yoga.
Choose from the following Colours:
Course Pricing & Booking Details
Aerial Essentials 50 Hour Course
JUNE COURSE IN-STUDIO SOLD OUT – WAITLIST HERE
Last Online Spots Available – ENROL HERE
AUGUST 50HR COURSE DATES
Starts August 21, 2021 (online module opens)
Sept 18/19 & Sept 25/26 (practical dates)
Oct 16 (live stream assessment day)
$1,899 upfront early bird
(save $100 by August 8)
Or Payment Plan – 4 x $499/Month
150hr Aerial Yoga Therapeutics Postgraduate program
Commencing Nov 2021: $3499 upfront early bird
(save $300 by Oct 1)
Or Payment Plan – 6 x $625/Month
200hr Full Course – Aerial Essentials + Aerial Yoga Therapeutics Postgraduate program:
$4999 upfront early bird
(save $399 by August 8)
Next 5 enrolments includes bonus Studio Quality Aerial Hammock & Accessories (daisy chains and carabiners) valued at $299
Or Payment Plan – 10 x $525/Month