Private Aerial + Yoga Sessions
From One to Three Person Private Sessions
---
Learn Correct Form – Advance Your Practice – Therapeutical & Back Care
At Bend + Fly it is our priority that you experience personalised care. Our private sessions, from one to three students, are tailored to meet your needs. In this approach, a teacher or therapist can spend time one-on-one with you, the student, to enhance progression toward optimal well-being. Our Aerial and Yoga teaching faculty have specialisations in a broad spectrum of modalities including:
✔️ Spinal Decompression
✔️ Introduction to Aerial or Yoga
✔️ Mental Health Support
✔️ Trauma and Injury Recovery
✔️ Aerial Skill Development & Progression
✔️ Aerial Fitness & Strength Development
✔️ Aerial Choreography
✔️ Yoga Technique/ Advanced Asana Development
✔️ Meditation and Breathing Practices
✔️ Well-Being Coaching
✔️ Functional Strength & Mobility Training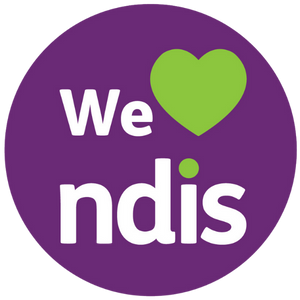 The 3 things everybody should know about Private Aerial & Yoga...
---
1. Therapeutic, Emotional Regulation & Remedial Qualities
The use of yoga, yoga therapy or the aerial hammock can provide therapeutic and remedial qualities. The use of the aerial hammock in particular can induce the relaxation response, enhance body awareness, mindfulness and emotional regulation -tools that can assist with the treatment of stress, mental health, ASD and other disorders (NDIS rebates may be available). Other uses include correcting or adapting technique to support your yoga practice or everyday life.
2. Fast-Tracking Your Practice
One On One is ideal for students looking to progress their yoga or aerial practice – either taking raw beginners through the correct protocol and technique or progressing the advanced practitioner to the next level with superior results and deeper knowledge. Great for students on the pathway of becoming a teacher. In just 1 x One on One Session you can pick up as much technique knowledge as practicing for 6 months in a class format
3. Freeing Your Spine
Yoga and particularly Antigravity® Aerial Yoga can have great benefits to spinal health. Antigravity® is one of the few apparatuses that can decompress your spine – a fantastically liberating feeling. We use the Antigravity® Hammock combined with other remedial modalities – yoga therapy and pilates to improve back mobility and core strength.
INTRO OFFER
Includes Initial Consult

Yoga or Aerial

2 months to use
Includes Initial Consult

Yoga or Aerial

2 months to use
CASUAL/PACK PRICING
One Person | Casual Session
Includes Initial Consult

Yoga or Aerial

2 months to use
2-3 Persons | Casual Session
Includes Initial Consult

Yoga or Aerial

2 months to use
Includes Initial Consult

Yoga or Aerial

6 months to use
2-3 Persons | 10 Sessions
Includes Initial Consult

Yoga or Aerial

6 months to use
Includes Initial Consult

Yoga or Aerial

4 months to use
Includes Initial Consult

Yoga or Aerial

4 months to use
More than 3 People? Go to Group Events
Ask a Question about Personal Aerial & Yoga