Bend + Fly offers a range of restorative yoga in Brisbane to bring balance and mindfulness to the busy and often anxious lives we lead. Restorative yoga typically involves poses supported by props that allow you to completely relax and achieve a heightened state of mindfulness. Most of the classes provided at our West End yoga studio involve restorative poses, but if you're looking to really unwind, we can recommend the following styles of restorative yoga: Yoga Deep Stretch (yin), Vin/Yin Yoga, Roll and Restore Yoga, Floating Meditation and Aerial Restorative Yoga.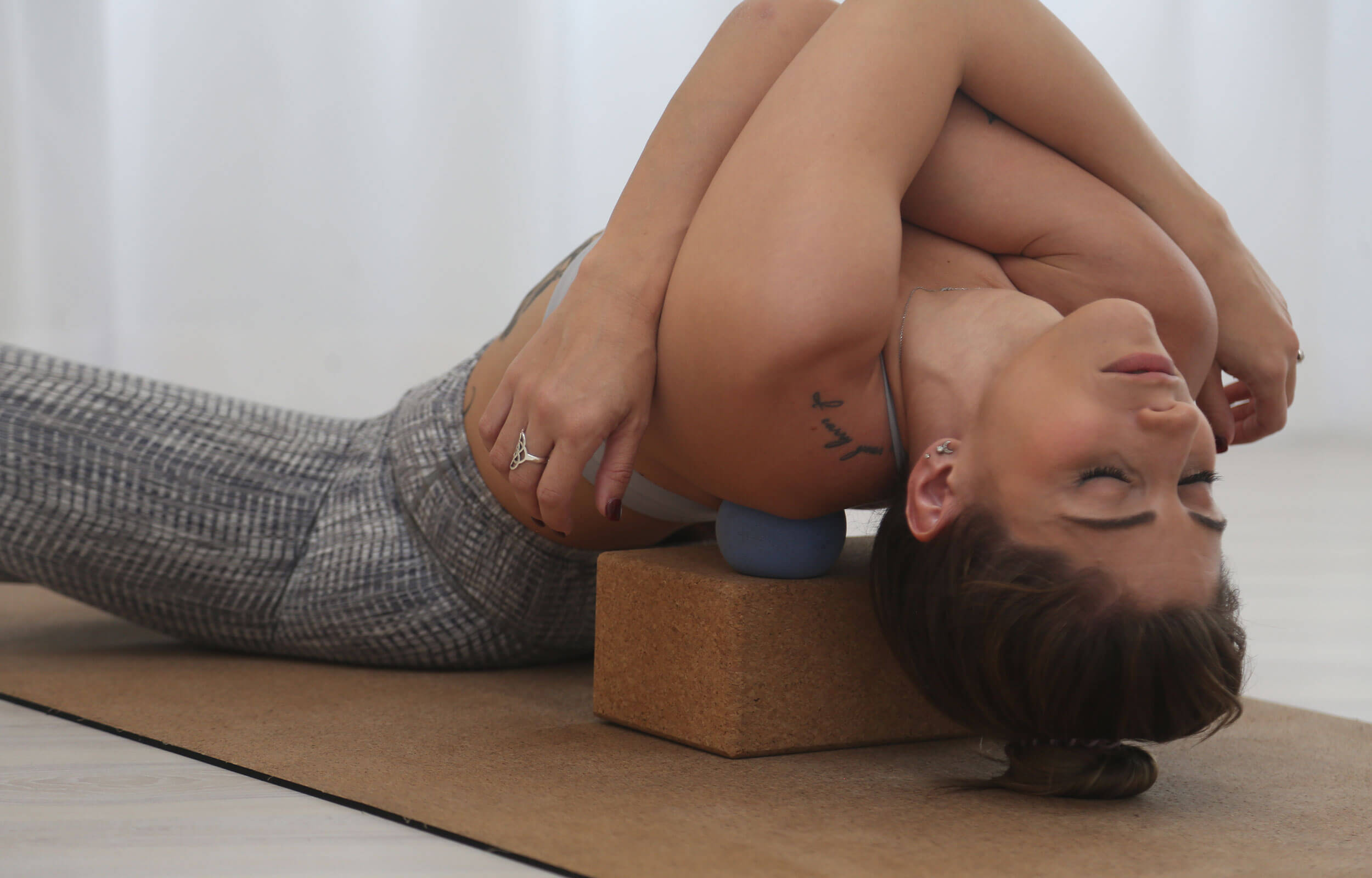 Yoga Deep Stretch (Yin)
Often referred to as deep stretching, yin yoga focuses on passive poses held for long periods of time (usually 3 to 5 minutes). This type of yoga improves flexibility and mobility, as deep stretching can help with the release of fascia (connective tissue). If you're looking for beginners' yoga in Brisbane, the slower pace of yin yoga makes it easy to practice, and the time between poses allows for introspectiveness and mindfulness.
Roll & Restore (myofascial release)
Roll & Restore uses myofascial release techniques to target trigger points in the body, which helps to relieve tension and release connective tissue. Using various sized trigger balls and props, it's like giving yourself a deep tissue massage!
Vin/yin yoga
Vin/yin yoga is one of our most popular yoga classes in West End. It involves half vinyasa yoga and half yin yoga (deep stretching yoga). Offering the perfect combination of movement, heat building and vinyasa flow, each class finishes with deep stretches and relaxation.
Aerial Restorative Classes
Aerial Restorative and Floating Meditation classes focus the mind through powerful visualizations as it floats the body through a series of gentle gyro-kinetic motions, deeply opening the entire spine, hips and connective tissues of the body. This technique features full body inversions, alongside various forms of flowing spinal traction and floating savasana.