Everything you need to know about your Yoga & Aerial Journey at Bend & Fly
---
1. Your First Aerial Class
If it's your first time to aerial yoga, start with our great FUNdamentals 1 Course ($99 or FREE for Members) or an Aerial Intro Class.
If starting with the 2 Week Intro – start with Aerial Intro Saturday Morning (recommended) or a class marked 'All Levels' (alternate starting class) progressing to Aerial Flow, then to Aerial Fitness, Flow Level 2 or Play Level 2 classes. NOTE: You should seek staff feedback on progressing to Level 2 classes.
FUNDAMENTALS COURSE Vs 2 WEEK INTRO: You can start aerial yoga with either offer. Some people prefer the Fundamentals Course because it teaches aerial in progression across 3 weekly classes, with 3 extra classes included reinforcing what you've learned. While others prefer the 2 Week Intro as you can come to as many classes as possible (normally starting with the Aerial Intro class) Note: The Fundamentals Course is not included in the 2 Week Intro Offer, but you can buy both.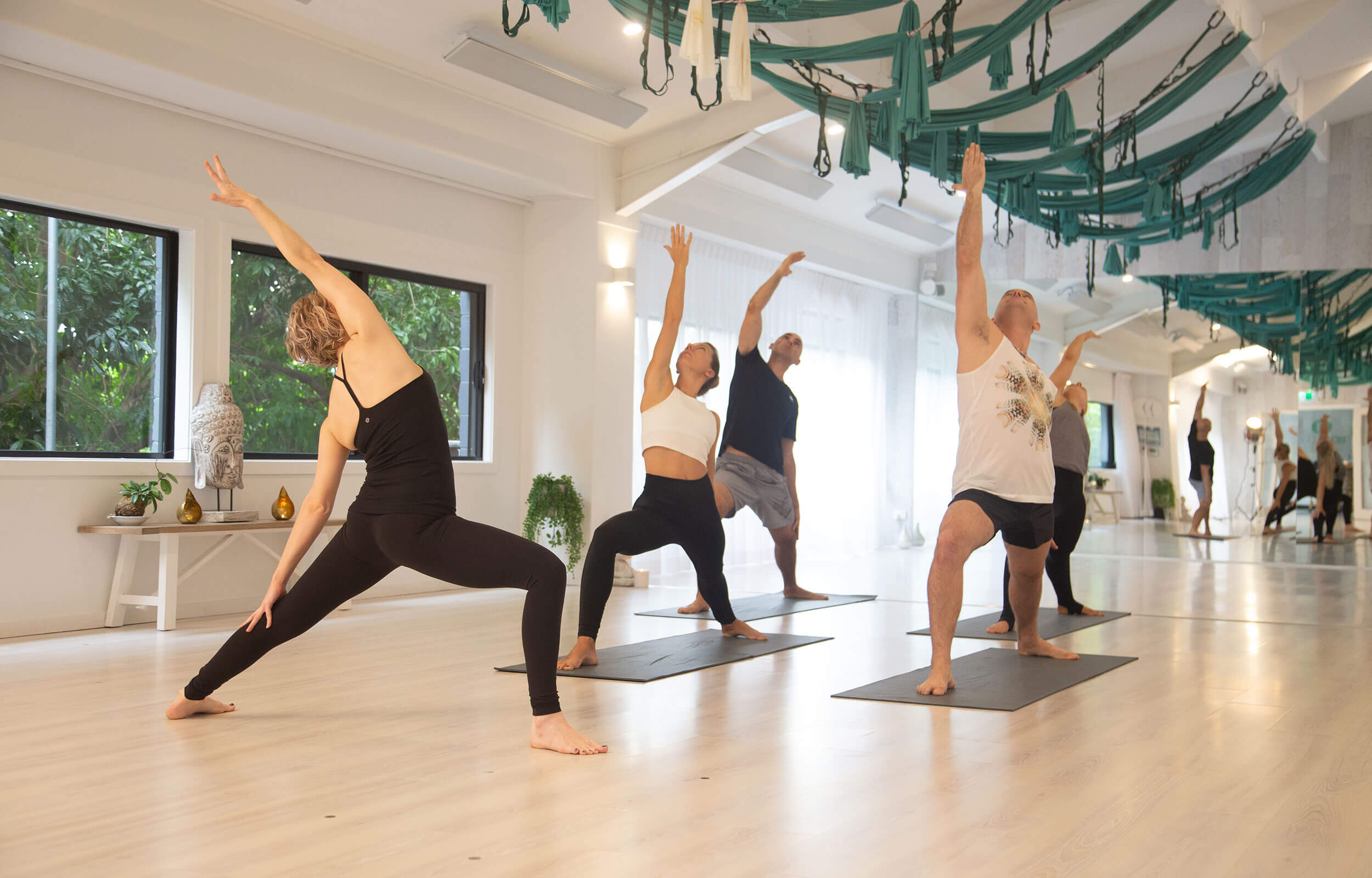 2. Your First Floor Yoga Class
If completely new to yoga, the best classes to start is Signature Class (floor and aerial), Slow Flow, Yin yoga or Vin Yin (vinyasa & yin yoga), Kinstretch Mobility classes – then progress to non-heated Power Yoga then Hot Power yoga. It's also perfectly fine to start with Power Yoga – remember, every pose has an option if too challenging.
We also have a great Intro to Yoga Course starting every 6 weeks on Monday nights.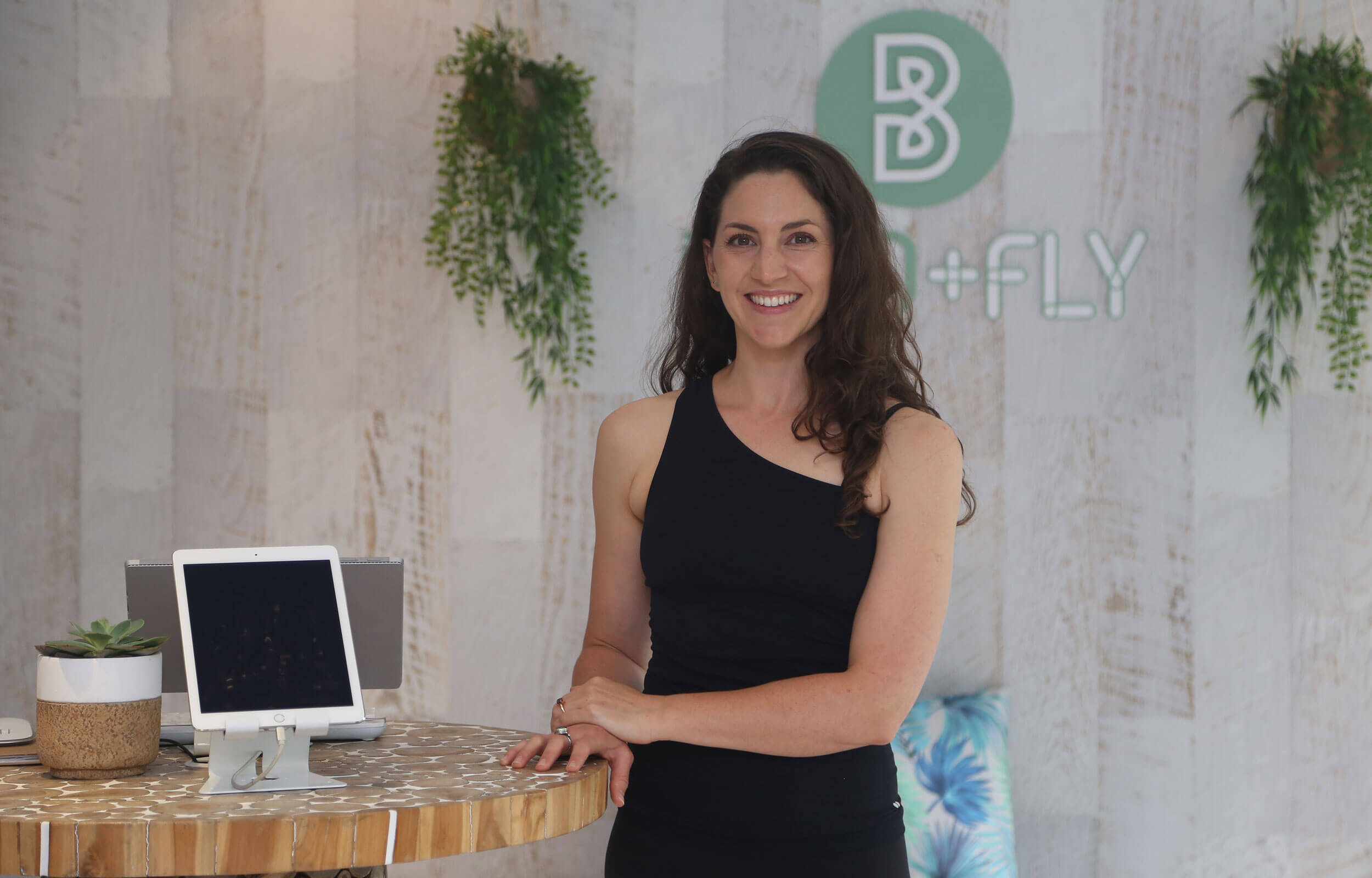 3. No Flexibility or Circus Training Needed😁
You won't need to be flexible or have some kind of circus training to start. In fact, we've made starting out accessible and approachable for all newbies – you'll feel empowered by what you can achieve! The diversity of classes at Bend + Fly makes it open to all ages, sizes, and fitness levels.
Start with our popular 2 weeks unlimited intro pass for just $55 (with special $5 per class renewal credit).
4. Our FAQs
Find out what to wear – what to bring – booking information – best mats to use and everything else to maximise your Bend + Fly experience.
5. Why Yoga + Aerial?
Most people get hooked on the benefits of combining floor and aerial yoga – a unique combination of strength, decompression and core power. Establishing a regular practice of 3-6 classes p/w will see amazing benefits of strength, toning, flexibility, spinal health and mental health. Most clients find that the variety of different styles is what makes Bend & Fly more motivating than gym or other fitness options.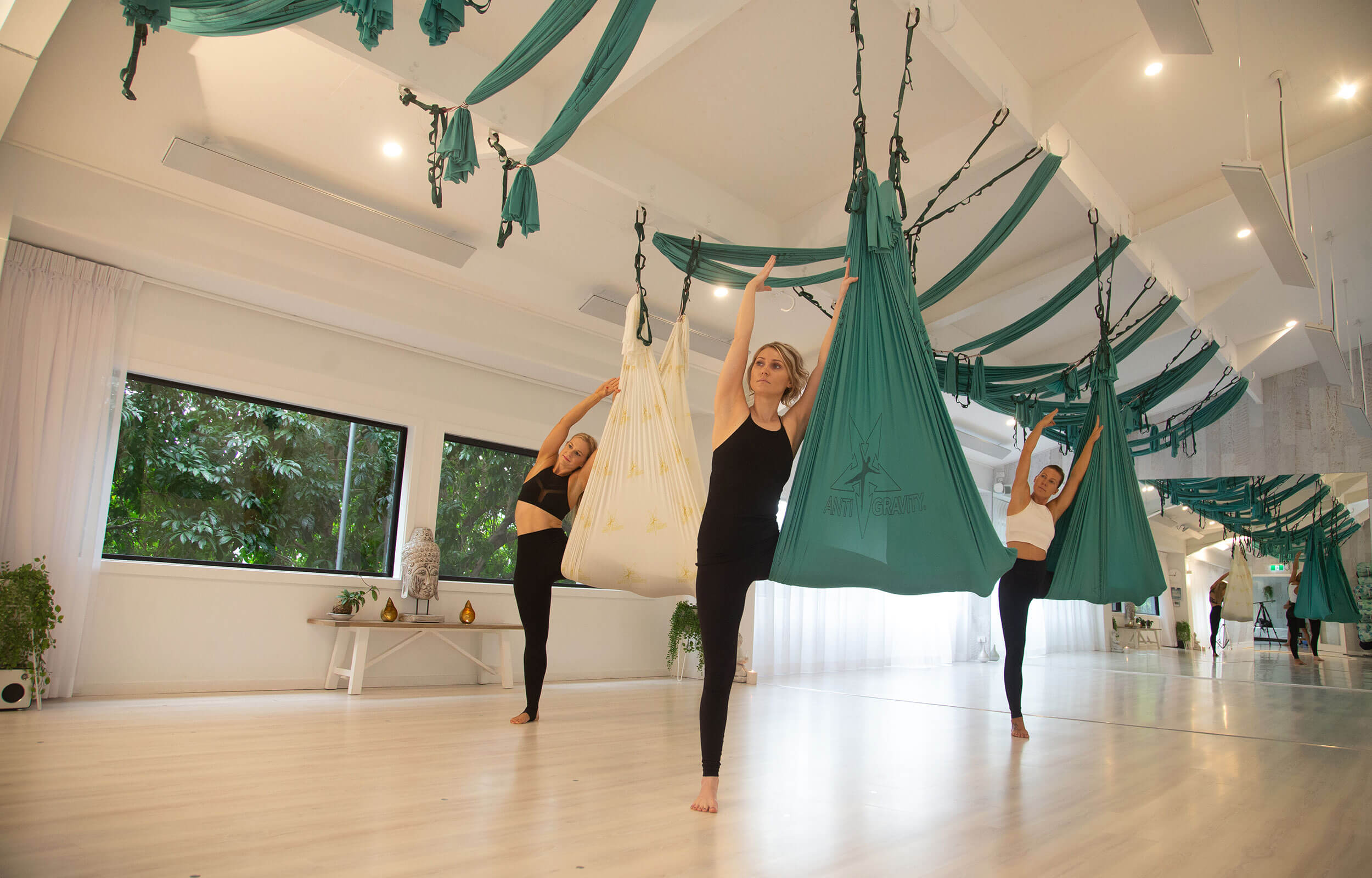 6. How to Join Our Community...
Once you've done an Intro with us, most people continue the progress by joining our community as an Unlimited or Lite Member (NB you can get up to $50 credit by joining before your Intro expires). Some people looking for a more casual practice choose a Multi-Pass option.