Wholesale Aerial Yoga Gear
Start Retailing Aerial Yoga Equipment
---
Your studio's clients are also wanting to fly at home! So take advantage of this hot demand and start retailing aerial yoga hammocks, rigs and accessories with the best quality studio equipment from Bend + Fly.
Save up to 50% on hammock kits and accessories or become an affiliate to earn up to 15% commission on aerial yoga rigs simply by referring to our site (no stock outlay required).
Contact us below to find out about creating an aerial yoga wholesale order with Bend + Fly.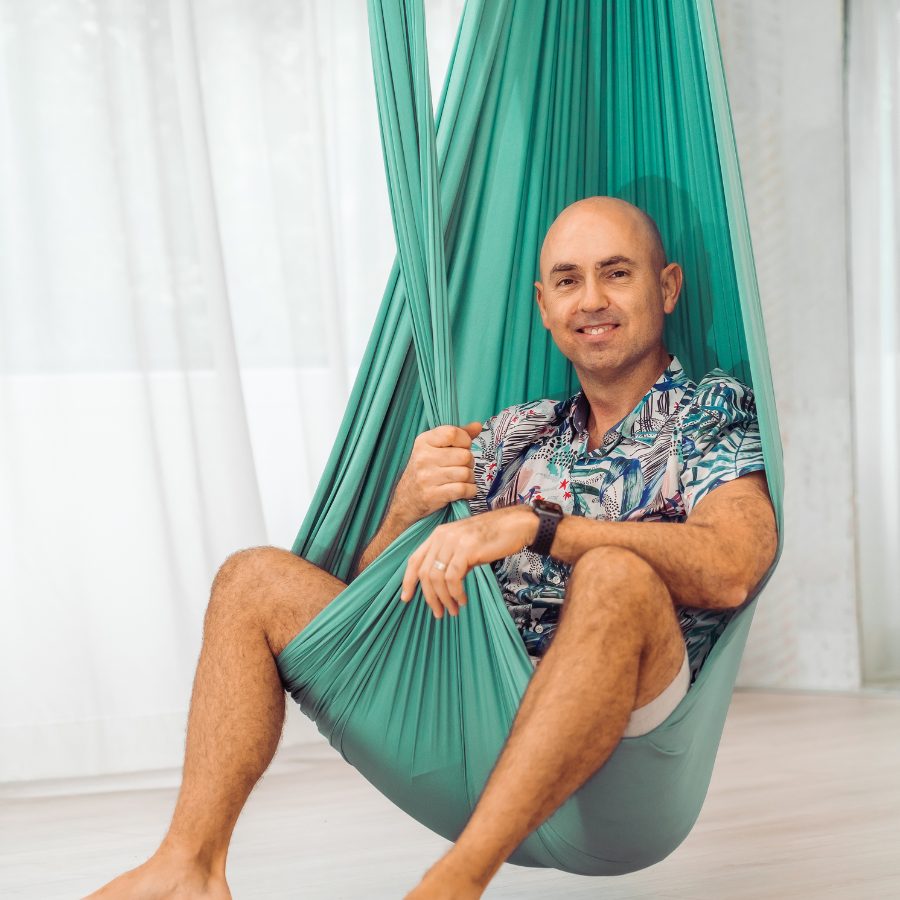 Hi, my name is Dan & I have tested 100's of different of hammocks at my own studio, and have found these hammocks to be the best!
As an aerial studio owner of an original AntiGravity® Silver Studio I have always been very particular about the quality of aerial hammocks I use in my studio. But it wasn't until Covid hit in 2020 when I needed multiple sets to replace my AntiGravity® hammocks that I started to investigate better quality silks in the market place (but at a decent price!)
I subsequently imported & tested multiple sets of hammock types, and after much research found the 40 Denier Nylon Hammocks that I now stock to be the best for aerial yoga. The darn is slightly thicker (meaning it gets less snags than other types) and it has nice one way stretch (sideways, but little downwards).
If you have any questions about your studio's needs please don't hesitate to reach out to me personally on 07 3063 2050.
Dan Ross, Owner of Bend + Fly
Enquire about a Wholesale Account