Experience the magic of roll & release
---
Experience the trigger magic of roll & release yoga in Brisbane with Bend & Fly. Roll & release classes use myofascial release techniques to target trigger points in the body, helping to ease tightness and release connective tissue (also known as fascia). This style of tension release yoga is designed to shift your focus inside – it can help you learn how your body really feels, get to know your mind and open your heart.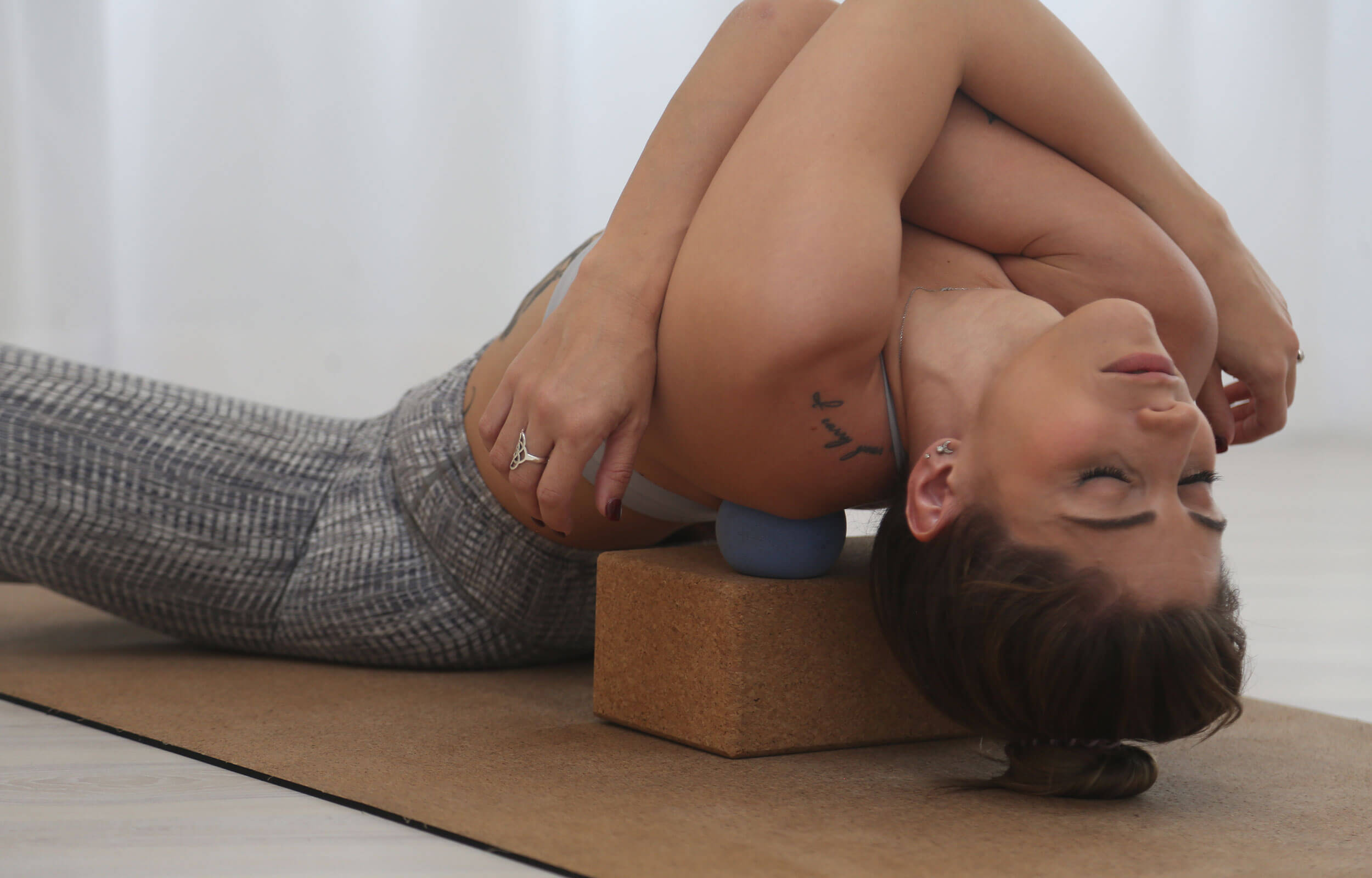 What can I expect in a roll & release class?
Roll & release yoga is trigger-point based. This means you use props such as balls and blocks to gently massage those often forgotten areas of your body. Designed to relieve muscle tension and pain, you can expect to feel more relaxed and mobile after practicing roll & release yoga.
Each class focuses on a particular area of the body. Popular releases include the neck, shoulders and hip areas – parts of the body most affected by desk-bound jobs. You'll leave your roll & release yoga class feeling supple and free to move. It's the perfect style of yoga for beginners, but can also benefit more advanced yogis.
What are the benefits of roll & release?
The most effective way to improve mobility is to move the fascia, the connective tissue that covers our muscles and contributes to stiffening in the body. Roll & release classes use different sized balls to trigger and move the fascia away from the muscle, allowing for improved movement. In addition to relieving muscle tension, roll & release classes also offer the standard benefits of yoga, such as increased flexibility and enhanced muscle strength.
Triggering your muscles shouldn't be a painful process – it has a similar affect to having a deep tissue massage, helping to release the knots that can build up inside the fascia. This class is great for athletes, people who sit at a desk all day, or anyone experiencing general tightness in their muscles.
Open to all levels. No previous yoga experience required. Balls provided.