FREE WEBINAR: Using Principles of Yoga Therapy to Teach Aerial Yoga Safely
---
FREE WEBINAR: THU OCT 14 | 1.30PM-2.30PM
Time Zone: Australian Eastern Standard Time
Join CreativeBodyFlow Founder Renae Stevens and Renowned Yoga Therapist Simon Borg-Olivier as they discuss how using the principles of yoga therapy can assist in safer aerial instruction, while also elevating your aerial yoga class experience.
Key discussion Points of this webinar will cover:
#1 The physiological and physical effects of aerial hammock technique
– effects of gradient on joint loading/resistance assistive/resistive training;
– effects of circulatory change/suspended inversion
– effects of traction
#2 The principles of safe and therapeutic practice and considerations for aerial hammock instruction
#3 Important aspects of education required to be informed and professional in practice and instruction delivery
A recording of this webinar will also be available on registration.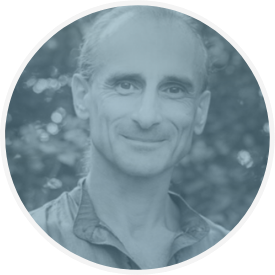 Simon Borg-Olivier (MSc BAppSc Physiotherapy)
Simon Borg-Olivier has been practicing traditional forms of posture, movement, breathing, and mental control for 50 years. He has been teaching for 38 years and has been a registered physiotherapist for 23 years.
Simon works as a research scientist and a University lecturer. He has been regularly invited to teach about lifestyle, posture, movement, breathing, and meditation at conferences, festivals, and intensive teacher training courses internationally since 1990
Simon will be facilitating 'program considerations & cueing for efficiency in key movements' in the 150HR Postgraduate Course
Simon Borg-Olivier is a Physiotherapist and International Yoga Presenter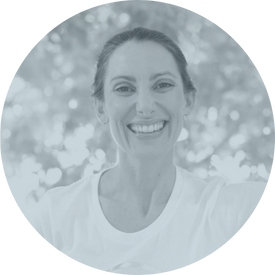 Renae Stevens (Masters in Mental Health)
Renae holds a master's degree in Mental Health and is a registered Art Therapist experienced in trauma recovery. Renae is recognised by Yoga Australia as a Senior Yoga Teacher with 20 years of teaching experience. Her foundational years of study involved completing a full-time 3 year training specialised in Yoga Therapy at the Yoga Arts Academy in Melbourne, Circus Arts training in Beijing and Physiotherapy foundation studies in anatomy and physiology at the University of Queensland.
Renae has continued to diversify her skills in the movement healing arts over the last decade and is also certified as an AntiGravity® Master Instructor, Polestar Pilates Studio Rehab instructor and Franklin Method Movement Educator.
Renae is a passionate advocate on the benefits of a multimodal therapeutic approach combining the creative and movement arts therapies and seeks to share these powerful tools with those interested in healing themselves and others.
Renae is a Master Aerial Instructor, has a Masters in Mental Health, and is Lead Facilitator and Founder of CreativeBodyFlow Aerial Teacher Training
Ask us a Question on this Webinar